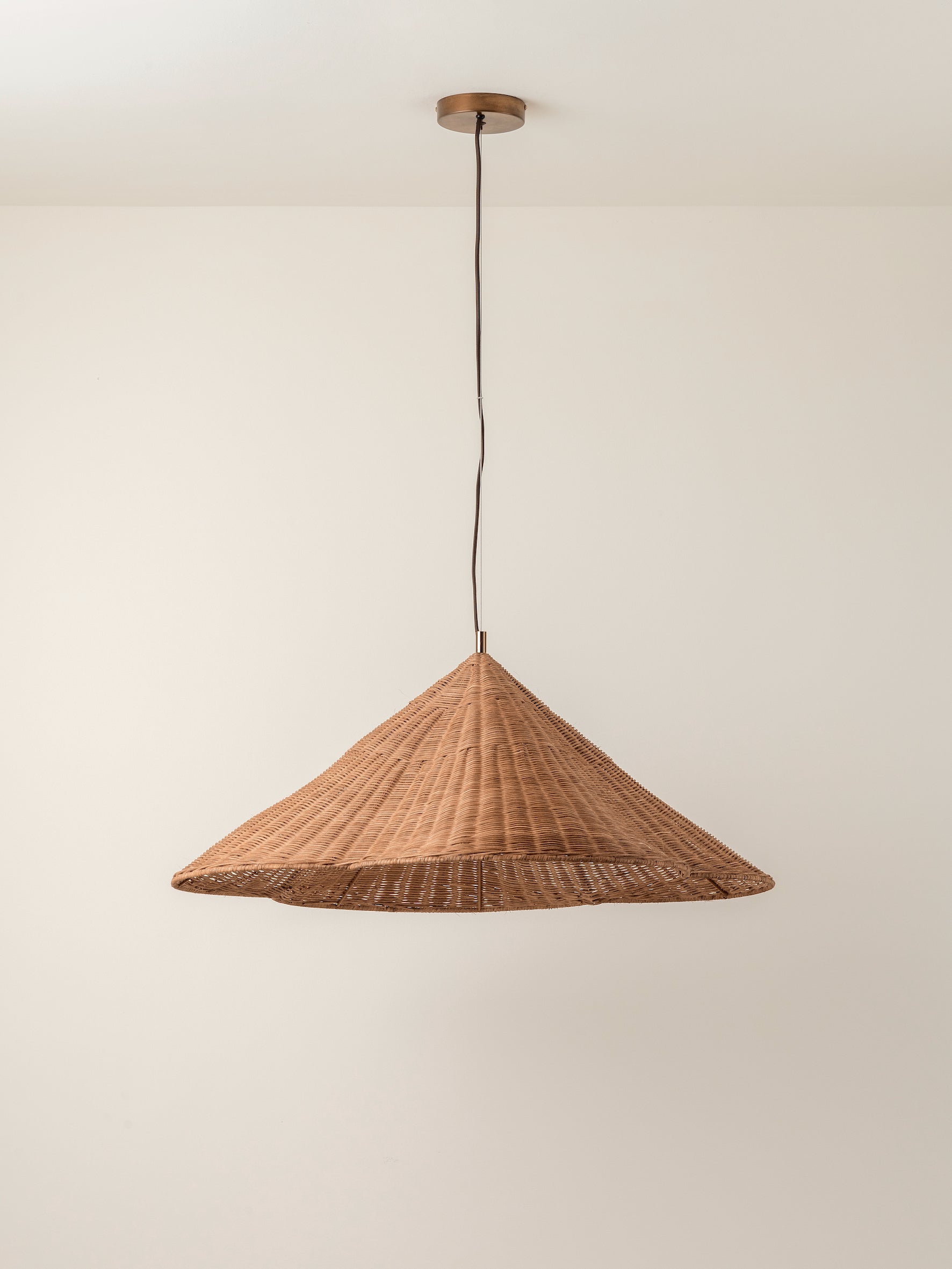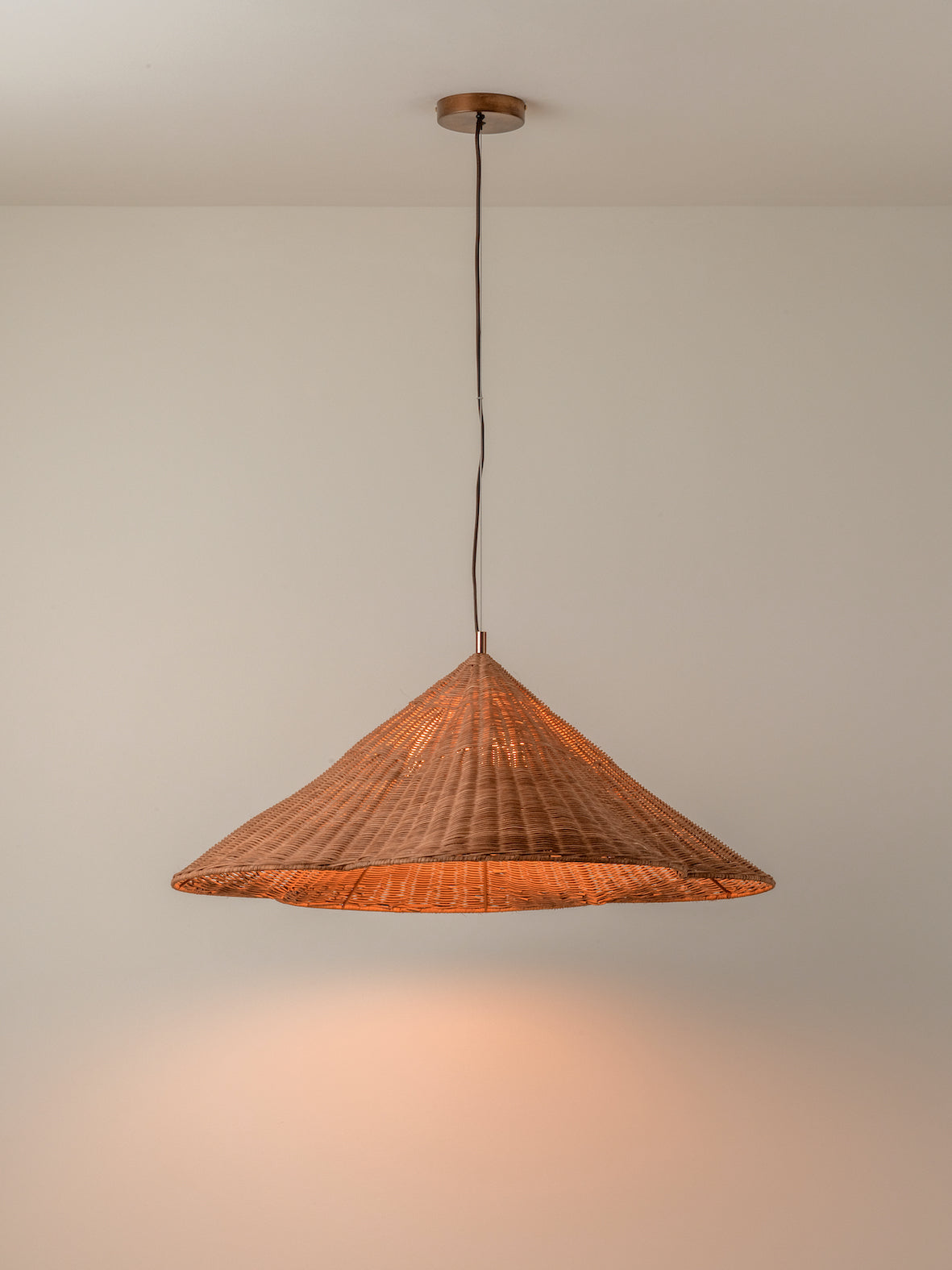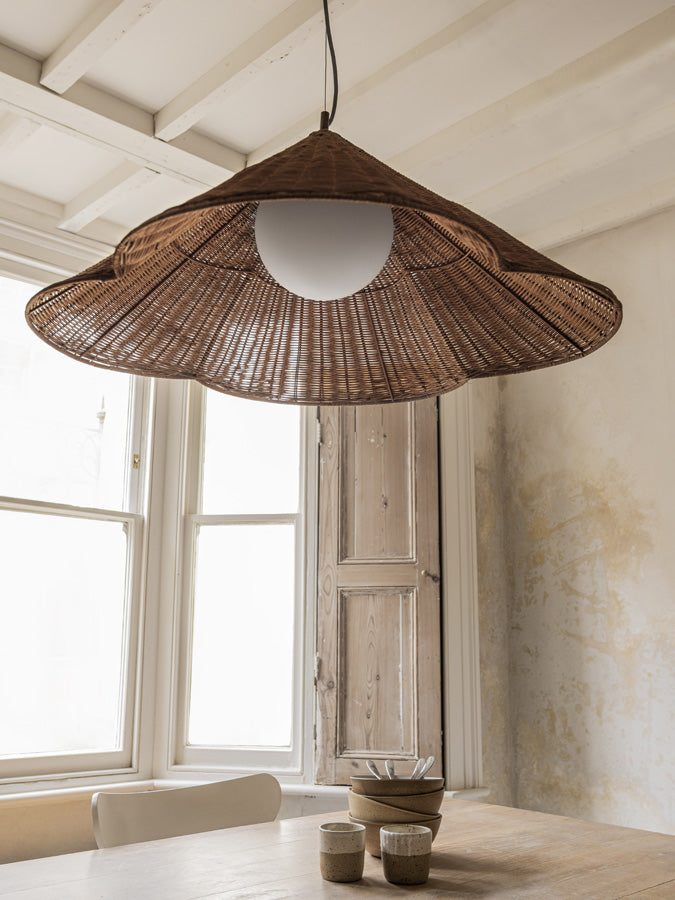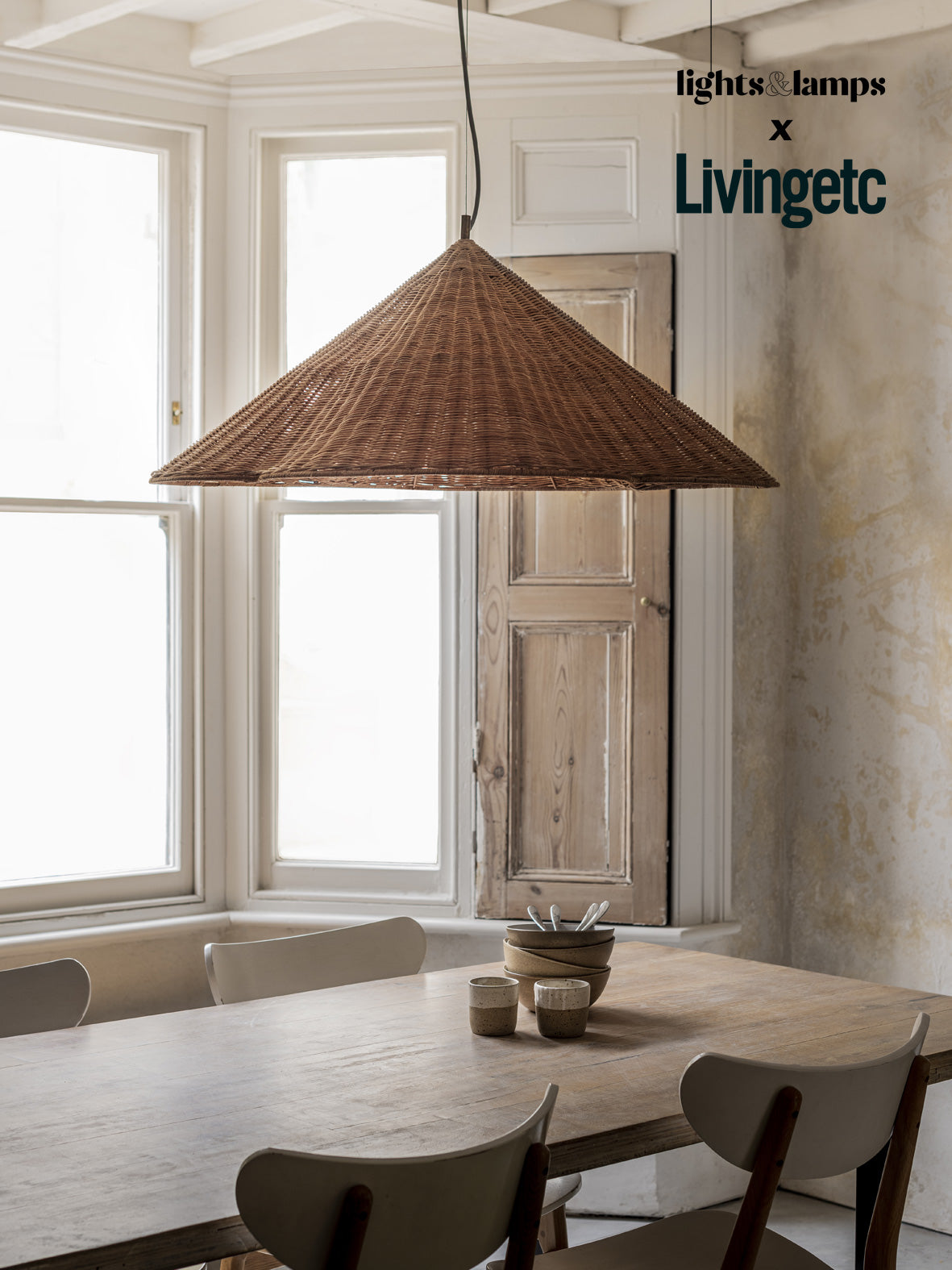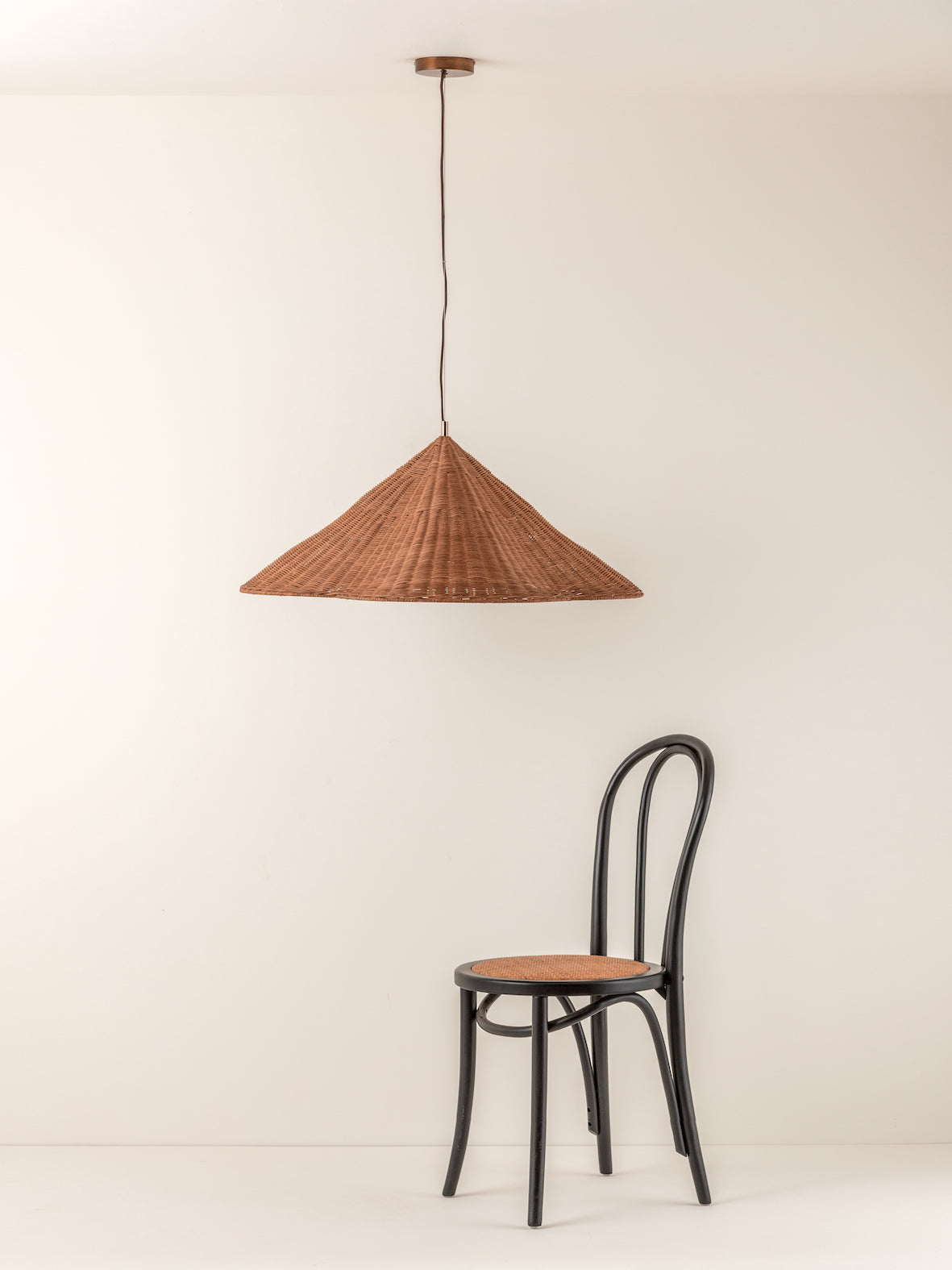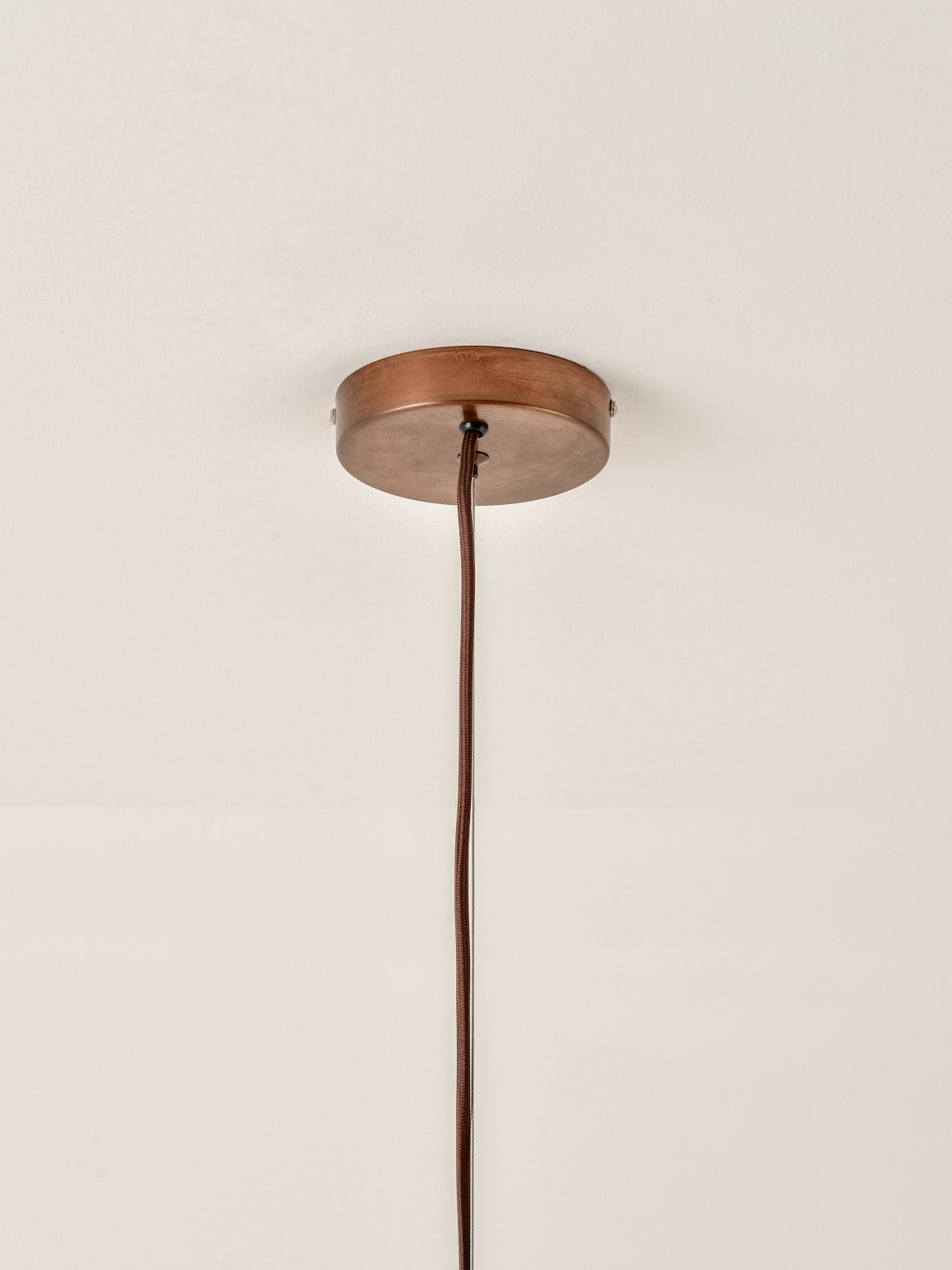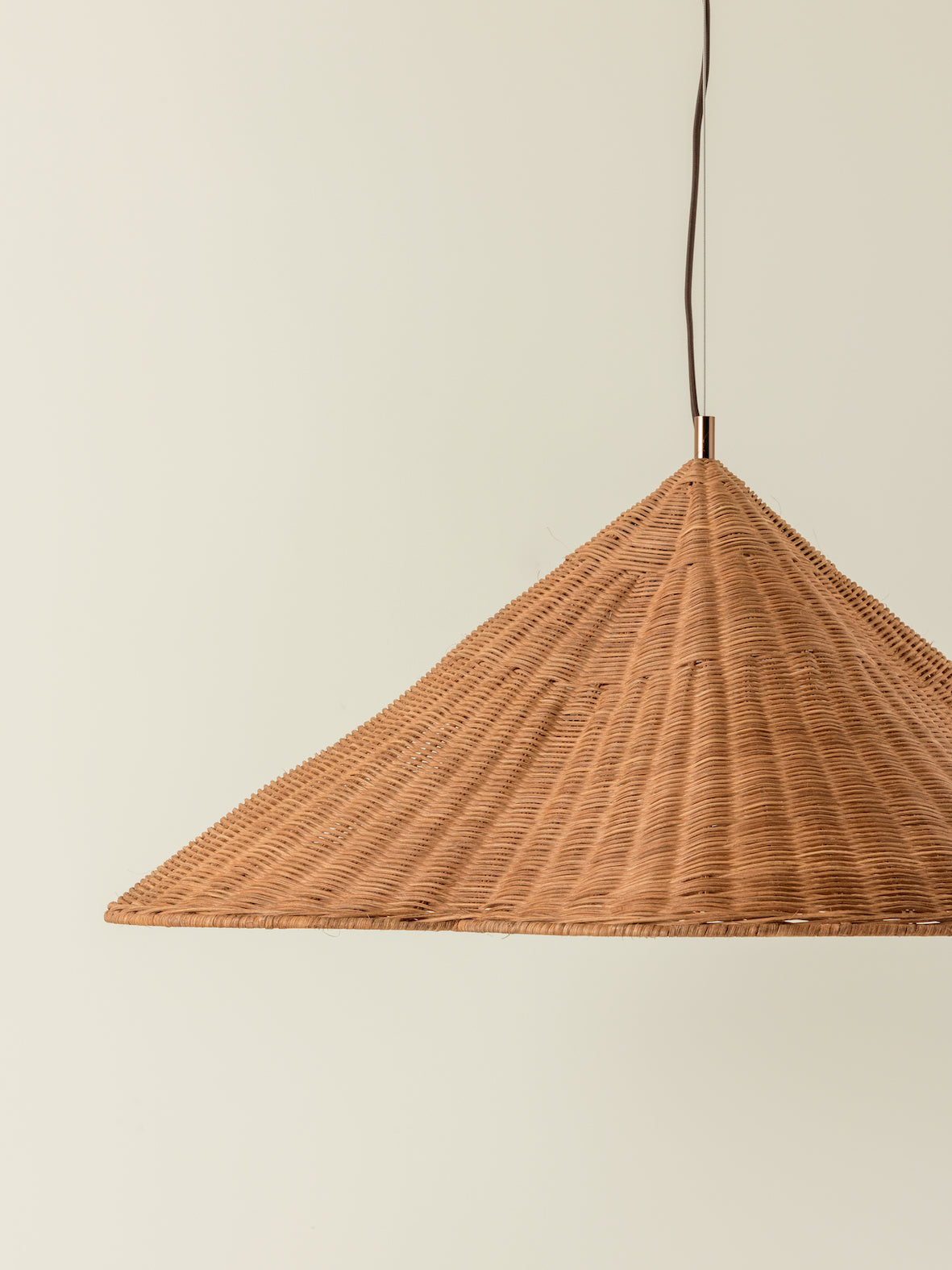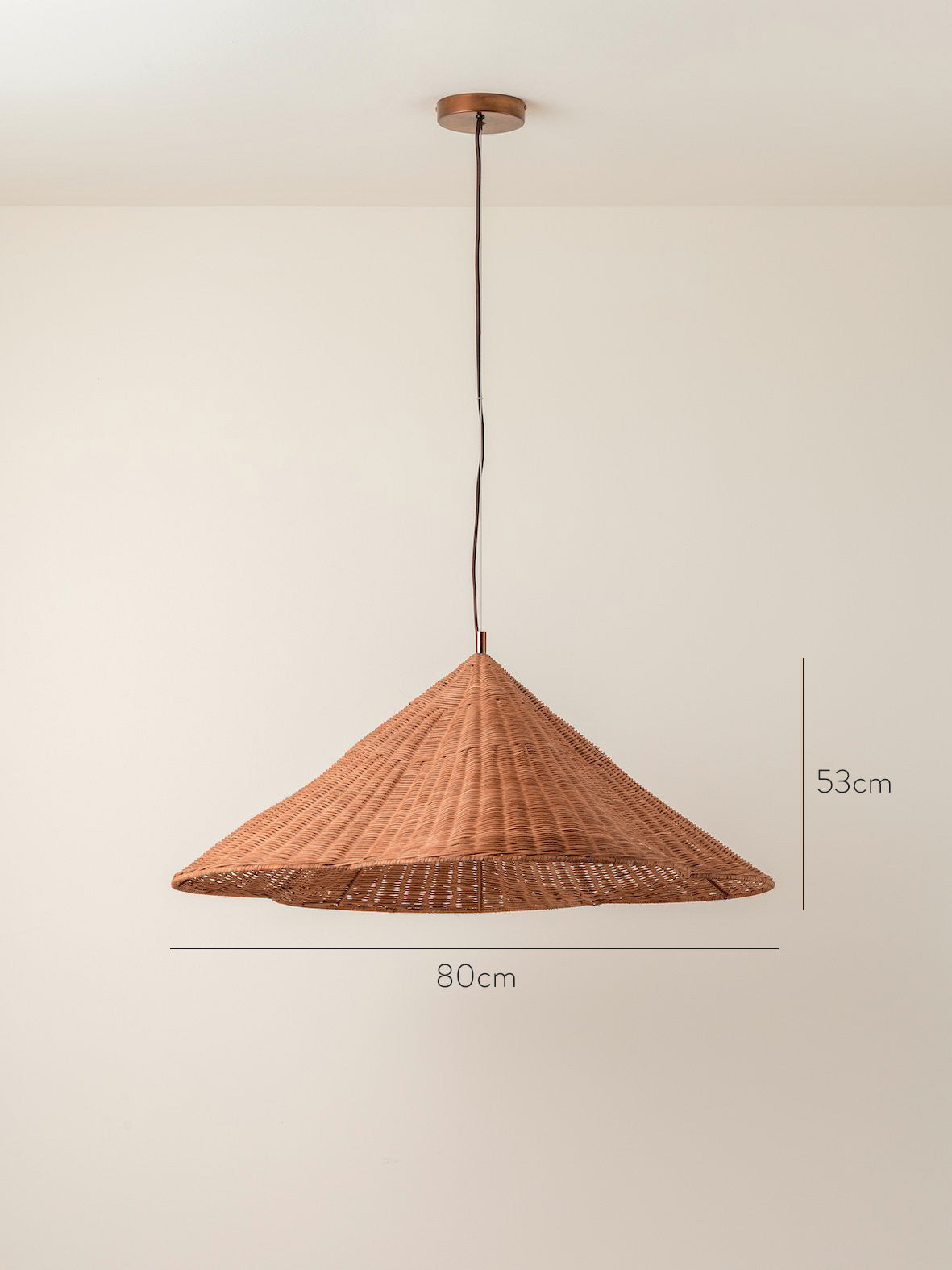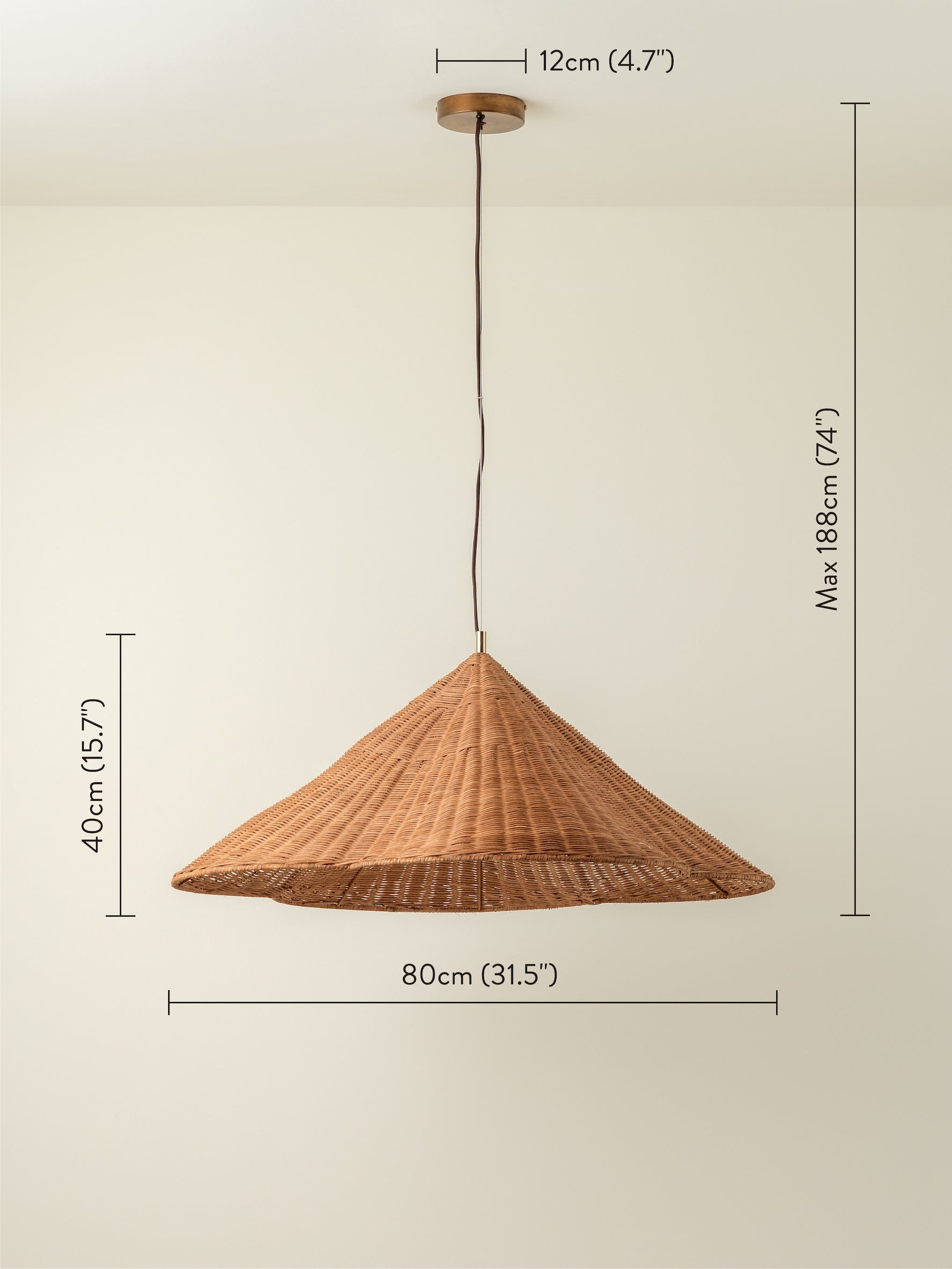 Bardi - 1 light oversized scalloped rattan pendant
SKU: LL0135
Brass, rattan and opal glass combine in stylish and surprising ways, mixing a handmade vibe with a sense of luxury, decadence and refinement. The Bardi oversized rattan pendant works cleverly above a round or square table. Encasing a large matt opal globe, this pearl like pendant is a statement in any interior.
---
Free delivery when you spend over £200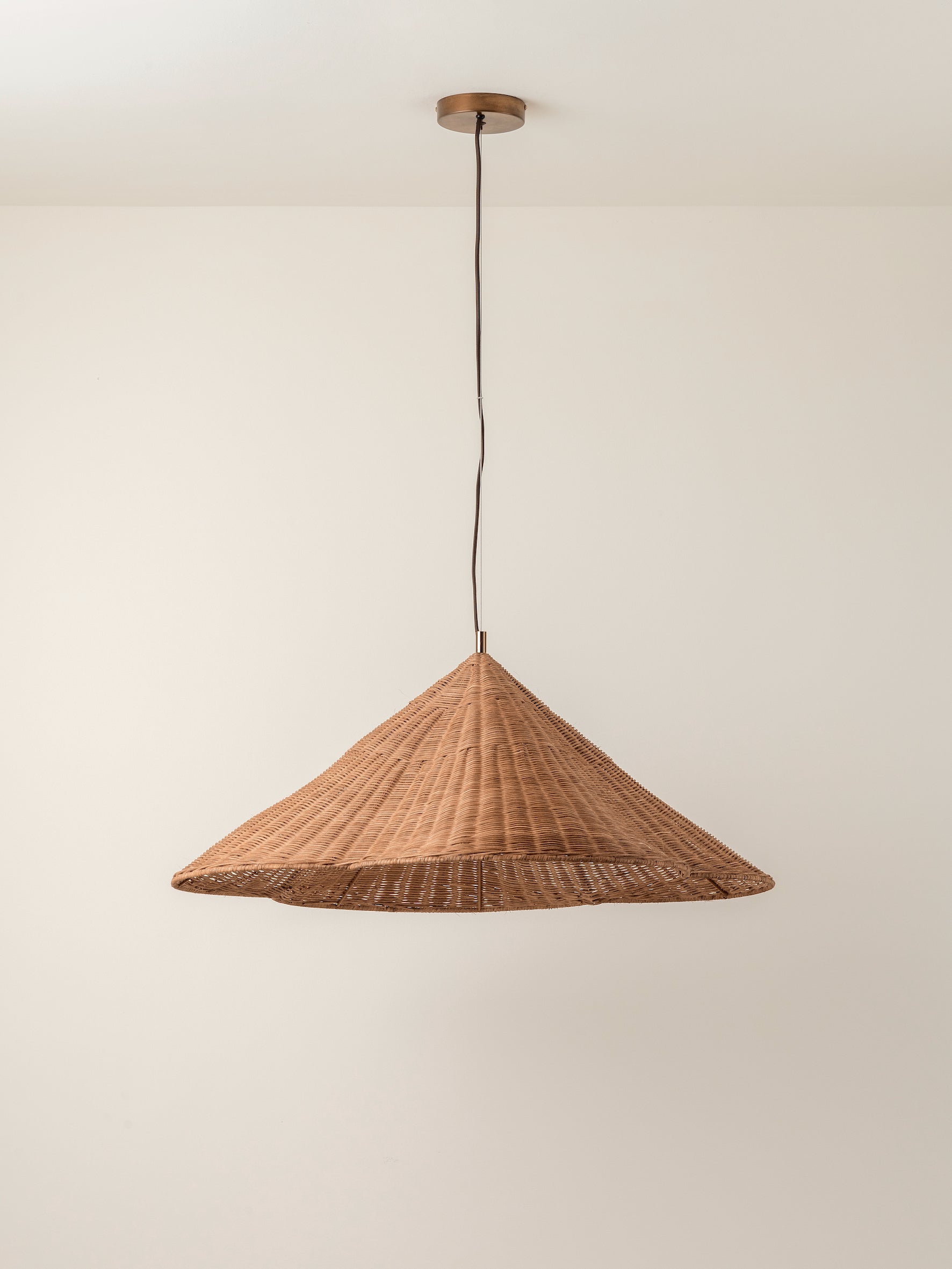 Natural collection
Discover a wide range of stunning natural lighting solutions that will add warmth, texture and character to your home. Our collection features an array of stone, marble, raffia and rattan lamps, including floor lamps, table lights, pendants, lampshades and wall lights, all handcrafted using sustainable materials.
Learn more
Compatible with dimmable bulbs and switches
We make it easy for you to purchase the necessary bulbs for your light/lamp during the checkout process. Our system automatically pairs the required bulb type and quantity with your light/lamp, so you don't have to worry about it.

By default, the option to purchase bulbs is set to "YES", but if you prefer to not include them, simply select "NO" option from above.
Once your order is processed and dispatched from our warehouse, you will receive a tracking reference. Our goal is to dispatch all orders within 48 hours, and for orders placed before 3pm, we strive to ship the same business day.


Delivery (Total order value)
Under £100 = £6
£100 to £200 = £10
Over £200 = FREE

If your item is Pre-Order, please see the estimated date in the product information below.
At checkout, we offer an express delivery option for those who need their order shipped as quickly as possible. To ensure same-day processing and shipping, please place your express order no later than 1pm. If you place an express order after 2pm, it will be shipped on the following day.

Here's an example to clarify: if you place an express order at 3pm on a Monday, it won't be shipped until Tuesday morning, and will arrive on Wednesday.

Please be aware that we do not offer weekend delivery service. If you require express delivery for a Friday arrival, kindly place your order by 1pm on Thursday.

Delivery (Total order value)  
Under £100 = £10
£100 to £200 = £15
Over £200 = £20
Warranty Information:
Electrical Parts and Faults: Rest assured you have 2 years of coverage for electrical parts and faults.

Product Finish: Everyone uses our products in different ways and in different places. We will guarantee the finish of our products for 1 year and will discuss any issues after that on a case by case basis.

Please be aware that, in the event of a return, we reserve the right to provide a like-for-like replacement or a suitable alternative.

Returns
The price of our products doesn't allow for free returns. If you're returning an item because you've changed your mind, you'll need to arrange for the goods to be returned to us. We advise that a secure/tracked service is used to ensure all returned items arrive back to us, within 28 days of receiving the product, in a resalable condition. Once we receive your returned order we will inspect all goods and any refunds will be processed within 14 days.